Find your Home's Value

Get a free comparative market analysis of your home's value sent to you with no obligations.
Your First Home
Looking to purchase your first home? Click here to request a complimentary copy of Your First Home: The Proven Path to Home Ownership.

BEST APP FOR REAL ESTATE. Search homes, map an area, Find Open Houses- just a click away...

Click photo or send your friends to: Click here www.BestAppForRealEstate.com for School Rankings




View This Month In Real Estate U.S.A.

A different approach to Real Estate.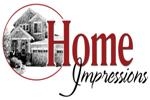 Competition remains tough. Fewer homes are on the market so buyers should know their "must haves" versus their "nice to have". When you find "the home" you need to be ready to write an offer- including being pre-approved with a trusted local lender.

My time is spent focusing on finding you a house you will love so you will want to tell all your friends what a great job I did.

Sellers have less competition, but the competition is top notch for homes that are selling. Buyers are not willing to take on your "to-do" list of home maintenance items.

For sellers, my job is to be honest with you on what you need to do to get your house ready to sell, and to be upfront with what you can list your home for and what it will likely sell for.

All of these tasks come with a good amount of education on what's likely to happen next in the transaction to reduce your stress.

"I do the details!" Let me show you how.

Karen King, REALTOR 720 384-3884